Earlier in the month, we shared with you this statement from james gunnthe new boss of DC Studioswhich had confirmed that we could find some actors of the saga of Guardians of the Galaxy in the new DC Universe (DCUs). A decision that does not seem to be to everyone's taste, with many fans criticizing the choice of directoreven going so far as to accuse him of favor one's loved ones. That's why Gunn made a point of answering his detractors, explaining why these accusations were "ridiculous" according to him.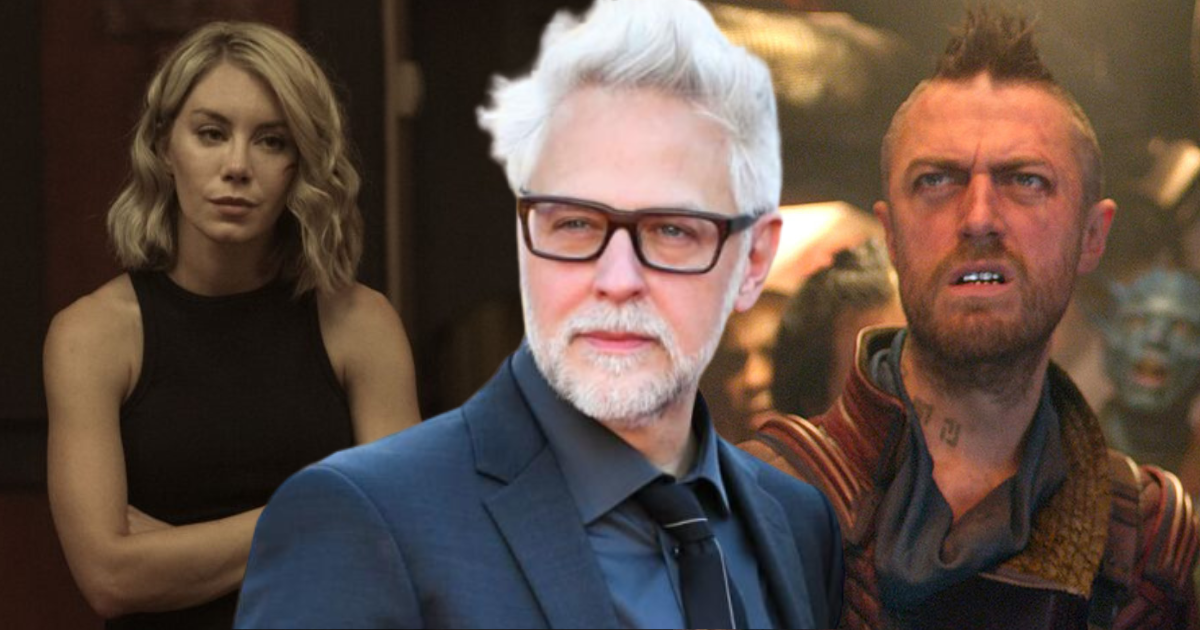 gunn's new dcu
While the DC Extended Universe (DCEU) will soon be history, many fans have turned to the reboot of the DC Cinematic Universe, dubbed DCU, and announced a few months ago by the new bosses of DC Studios, Peter Safran and James Gunn. This redesign, which aims to compete with Marvel Studios and its Marvel Cinematic Universe (MCU), will begin with a first chapter, entitled "Gods and Monsters", and more particularly with the next film Superman: Legacy.
This new film centered on the superhero from the planet Krypton will be directed by James Gunn, and should normally be released in July 2025. And while Henry Cavill is no longer part of the DC franchise, everyone wonders who will be the next actor to take up the mantle of "the Man of Steel". Rumors about certain names can be heard here and there, but it seems that there is nothing concrete yet.
But one thing is certain, it is that certain members of the cast of the saga of Guardians of the Galaxy will be in the movie Superman: Legacy. A point that Gunn had confirmed on several occasions, thus arousing strong reactions from the fans. Indeed, some criticize the director for tending to often take the same actors in his projects. Others will even go further by accusing Gunn of nepotism, which would favor his family and loved ones for his films..
gunn's answer
The detractors then put forward Sean Gunnthe director's brother, who can be seen in particular in the films Guardians of the Galaxy where he plays Kraglin Obfonteri, but also Jennifer Holland. Indeed, Gunn's wife has been present in the DC franchise since the movie The Suicide Squad (2021), but also in the last part of the trilogy of Guardians of the Galaxy of the MCU. However, Gunn insisted on defending his positions, which is why during an interview with OneMan, the director responded to the critics :
It's the most ridiculous thing in the world. Besides [Sean] starred in a television series for seven years [Gilmore Girls] and made a lot more money than I did at the time. My brother and I have been making movies since I was 11. To say that he's not someone I know by heart and that he's not the best actor I've worked with would be ridiculous.

I was called a nepotist because I worked with Steve Agee. He's a friend, sure, but he's also the funniest guy I know. Chris Pratt is one of my best friends. He's one of my groomsmen. It is important for me to work with people I know. The fact that I can talk to them and that we can communicate so openly is part of the creative process. Anyone who makes movies will say the same thing.
Because in the past Gunn had already confessed that he did have "favorite" actors, in the sense that he preferred to work with actors with whom he had a good professional relationship. He explained that this allowed him in particular to be more efficient, and not to have to constantly re-explain his style of directing and writing to newcomers.
And to continue in the same theme and discover This Response From Gunn After Being Compared To MCU Architect Kevin Feigesee our previous article on the subject, right here.